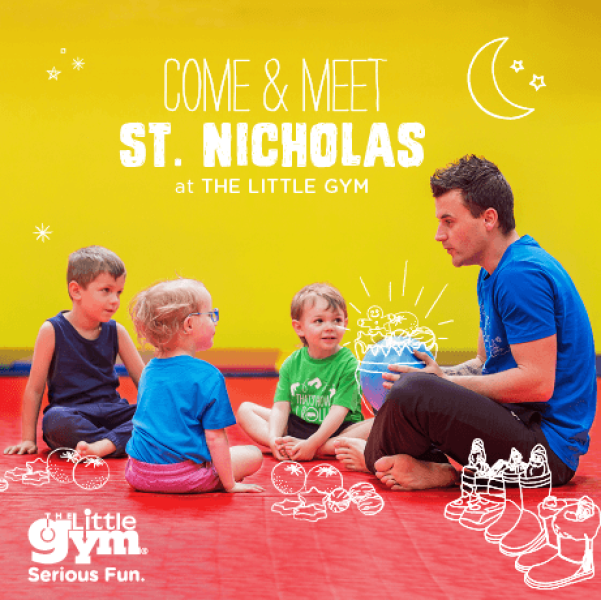 On
Sunday December 3rd
The Little Gym organizes specially for all our members the St Nicholas' visit.
To make sure everyone can fully enjoy the event, we decided to divide the day into two times for different age groups.
From 10:00am to 11:00am: we will focus on activities for the parent-child groups. This is the age group between 4 months and 3 years old.
From 11:00am to noon: we will organize activities especially for the 4 to 6 years old and the 6 to 12 years old.
During the St Nicholas event, you and your child are more than welcome to join in the fun, to shake hands with St Nicholas, to be active in the gym, do some coloring and much more.
If you want to join this active, fun St Nicholas event, please sign up before December 1st at the frontdesk or send an email, click here